Staff
Our dedicated staff members are here to provide support, compassion, and information to help you through your journey of grief and the celebration of your loved one's life.
Don and his wife Sue purchased the Vest Funeral Home in 1969. He graduated from St. James Catholic High School in Chester, PA in 1954 and then completed one year at Pennsylvania Military College. Don then attended the Indiana College of Mortuary Science in Indianapolis, Indiana, graduating in 1957 as a licensed Funeral Director and Embalmer. For ten years he managed the Feeney-Kirby Mortuary on Meridian Street, a subsidiary of Flanner & Buchanan Mortuaries in Indianapolis. After serving the citizens of Scott County in many capacities and operating the funeral home in Scottsburg, Don died on March 1, 2009. He made a lasting mark on the people of Scott County and his influence continues to guide his wife, sons and staff on the operation of the firm. His wife Sue continues to be very active in the business.
Collins Funeral Home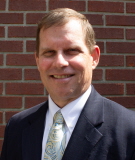 Kevin R. Collins
President
Kevin has been employed at the firm since 1985. He graduated from Scottsburg High School in 1980 and earned a Bachelor of Science degree in 1985 from Indiana State University in Terre Haute, Indiana. He then entered Mid-America College of Funeral Service graduating with an Associate Degree in Mortuary Science. He is currently an Indiana licensed Funeral Director and Embalmer, certified Medicolegal Death Investigator and licensed insurance agent. In 1988, he married the former Kim Newport and they are the parents of three daughters, Kelsie, Madeline, and Mollie.

Kevin served as Coroner and Chief Deputy Coroner of Scott County for many years and is currently a Deputy Coroner, serves as President of the Scottsburg Cemetery Association, Board member for the Scottsburg Building & Loan and is President of the Scottsburg Senior Housing Corporation, also known as Craig Park. He has also served for many years on the Board of Trustees at Scott Memorial Hospital and is a former Board of Director for the United Way of Scott County. In addition, he is a member of the Scottsburg Lions Club, member of the Knights of Columbus, Moose Family Center #2324, Scott County Democrat Club, Fraternal Order of Police, Indiana State Coroner's Association, Indiana Funeral Directors Association, Independent Funeral Directors Association of Indiana and Selected Independent Funeral Homes.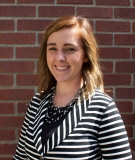 Shelby Sullivan
Shelby Sullivan started working for the funeral home in July of 2015. Graduated from Scottsburg High School. Prior to working at the funeral home, Shelby worked for an HR company for five years. Outside of work, she keeps busy keeping up with her family and running her own t-shirt business.